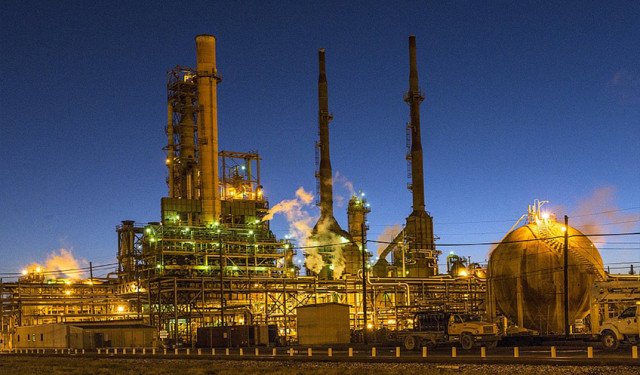 DENVER, FEBRUARY 2015 – Ultegra Financial Partners Inc., has provided a $1M real estate term loan and $500,000 cash flow term loan for an alternative fuel company. Ultegra is also positioned to provide an additional $2M in working capital by leveraging the company's machinery and equipment. Ultegra Financial Partners is a private investment bank that directly invests, participates in debt facilities, and arranges equity placements for small to lower middle market companies throughout the United States.
Despite exponential growth in the industry, the company was ill-poised to take advantage of a growing customer base due to limited amounts of available capital. With the multitude of government regulations surrounding the alternative fuels industry, the feedstock refinery began talking with Ultegra in order to enable financing to maintain its strong growth trajectory. Ultegra was able to successfully visualize the future growth potential of the company, assess its credit strength, fully value the principals of the transaction, and was able to leverage real estate assets, machinery, equipment and available capital, to offer financing despite the fuel company operating in a highly criticized industry.
Muhammad Howard, Managing Partner at Ultegra Financial Partners, states, "We are extremely pleased to have provided a term loan for this company". "This transaction is extremely complex due to the various relationships and entities along with the governmental policies regulating the industry but we were able to successfully understand the opportunity, underwrite the transaction and provide financing to help the company reach the next stage in their growth cycle." Ultegra is proud to be partners with such an environmentally-oriented company backed by a prestigious management team, and is eager to continue assisting them in achieving their growth potential.
ABOUT ULTEGRA FINANCIAL PARTNERS
Ultegra Financial Partners specializes in providing merchant banking and lending solutions for small to middle-market companies. Our leadership team and carefully selected business partners bring to the market, unrivaled experience from the financial and business services industries. We serve as a direct lender from our Ultegra Fund, co-lender, and lead financial arranger.
If you would like to know more about how your business can secure the funding it needs contact, Mo Howard CEO / Managing Director, at mhoward@ultegrafinancial.com or call 1-303-292-0390.